Calling all booklovers! Happy Thursday and come see what's new in my bookshelf ☺. I managed to get a few books and decided to share since I hardly document my new purchases hehe. All books were bought from BookOutlet and I'm so excited.
Dead Girls Society by
Michelle Krys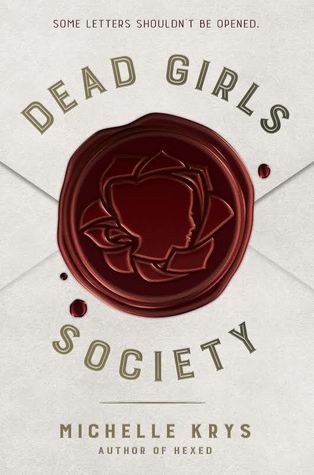 Hope is sick of everyone treating her like she's breakable. Sure, she has cystic fibrosis (basically really bad lungs), but she's tired of being babied by her mom and her overprotective best friend, Ethan, not to mention worrying about paying for her expensive medication and how she's going to afford college. And she's bored with life in her run-down New Orleans suburb.
When an invitation arrives from a mysterious group that calls itself the Society, Hope jumps at the chance for some excitement. This could be her ticket out. All she has to do is complete a few dares and she might win some real money.
But the Society isn't all it seems . . . and soon Hope finds that playing the game isn't a choice—it's a requirement.
Drink, Slay, Love by Sarah Beth Durst
Pearl is a sixteen-year-old vampire... fond of blood, allergic to sunlight, and mostly evil... until the night a sparkly unicorn stabs her through the heart with his horn. Oops.
Her family thinks she was attacked by a vampire hunter (because, obviously, unicorns don't exist), and they're shocked she survived. They're even more shocked when Pearl discovers she can now withstand the sun. But they quickly find a way to make use of her new talent. The Vampire King of New England has chosen Pearl's family to host his feast. If Pearl enrolls in high school, she can make lots of human friends and lure them to the King's feast—as the entrees.
The only problem? Pearl's starting to feel the twinges of a conscience. How can she serve up her new friends—especially the cute guy who makes her fangs ache—to be slaughtered? Then again, she's definitely dead if she lets down her family. What's a sunlight-loving vamp to do?
The Gilded Cage by
Lucinda Gray
After growing up on a farm in Virginia, Walthingham Hall in England seems like another world to sixteen-year-old Katherine Randolph. Her new life, filled with the splendor of upper-class England in the 1820s, is shattered when her brother mysteriously drowns. Katherine is expected to observe the mourning customs and get on with her life, but she can't accept that her brother's death was an accident.
A bitter poacher prowls the estate, and strange visitors threaten the occupants of the house. There's a rumor, too, that a wild animal stalks the woods of Walthingham. Can Katherine retain her sanity long enough to find out the truth? Or will her brother's killer claim her life, too?
Isla and the Happily Ever After by
Stephanie Perkins
Hopeless romantic Isla has had a crush on introspective cartoonist Josh since their first year at the School of America in Paris. And after a chance encounter in Manhattan over the summer, romance might be closer than Isla imagined. But as they begin their senior year back in France, Isla and Josh are forced to confront the challenges every young couple must face, including family drama, uncertainty about their college futures, and the very real possibility of being apart.
Tell Me Three Things by
Julie Buxbaum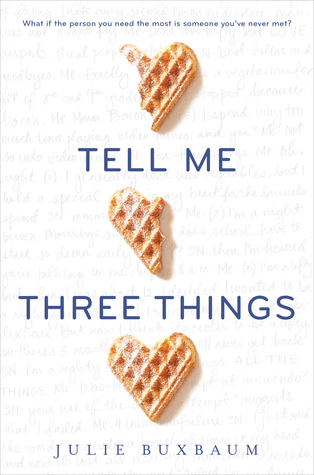 Everything about Jessie is wrong. At least, that's what it feels like during her first week of junior year at her new ultra-intimidating prep school in Los Angeles. Just when she's thinking about hightailing it back to Chicago, she gets an email from a person calling themselves Somebody/Nobody (SN for short), offering to help her navigate the wilds of Wood Valley High School. Is it an elaborate hoax? Or can she rely on SN for some much-needed help?

It's been barely two years since her mother's death, and because her father eloped with a woman he met online, Jessie has been forced to move across the country to live with her stepmonster and her pretentious teenage son.

In a leap of faith—or an act of complete desperation—Jessie begins to rely on SN, and SN quickly becomes her lifeline and closest ally. Jessie can't help wanting to meet SN in person. But are some mysteries better left unsolved?

Julie Buxbaum mixes comedy and tragedy, love and loss, pain and elation, in her debut YA novel filled with characters who will come to feel like friends.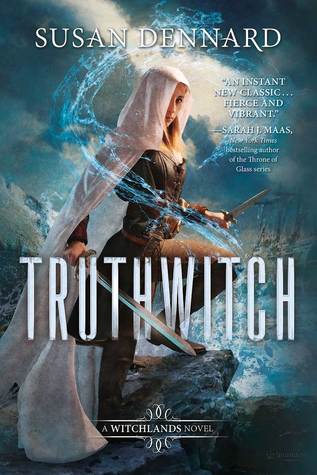 Young witches Safiya and Iseult have a habit of finding trouble. After clashing with a powerful Guildmaster and his ruthless Bloodwitch bodyguard, the friends are forced to flee their home.
Safi must avoid capture at all costs as she's a rare Truthwitch, able to discern truth from lies. Many would kill for her magic, so Safi must keep it hidden - lest she be used in the struggle between empires. And Iseult's true powers are hidden even from herself.
In a chance encounter at Court, Safi meets Prince Merik and makes him a reluctant ally. However, his help may not slow down the Bloodwitch now hot on the girls' heels. All Safi and Iseult want is their freedom, but danger lies ahead. With war coming, treaties breaking and a magical contagion sweeping the land, the friends will have to fight emperors and mercenaries alike. For some will stop at nothing to get their hands on a Truthwitch.
Twelve Days of Dash and Lilly, The by
Dash and Lily have had a tough year since they first fell in love among the shelves of their favorite bookstore. Lily's beloved grandfather suffered a heart attack, and his difficult road to recovery has taken a major toll on her typically sunny disposition.

With only twelve days left until Christmas—Lily's
favorite
time of the year—Dash, Lily's brother Langston, and their closest friends must take Manhattan by storm to help Lily recapture the unique holiday magic of a glittering, snow-covered New York City in December.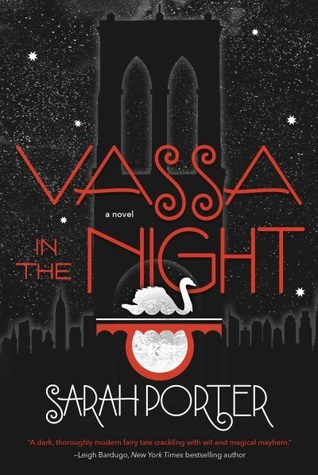 In the enchanted kingdom of Brooklyn, the fashionable people put on cute shoes, go to parties in warehouses, drink on rooftops at sunset, and tell themselves they've
arrived
. A whole lot of Brooklyn is like that now—but not Vassa's working-class neighborhood.

In Vassa's neighborhood, where she lives with her stepmother and bickering stepsisters, one might stumble onto magic, but stumbling away again could become an issue. Babs Yagg, the owner of the local convenience store, has a policy of beheading shoplifters—and sometimes innocent shoppers as well. So when Vassa's stepsister sends her out for light bulbs in the middle of night, she knows it could easily become a suicide mission.

But Vassa has a bit of luck hidden in her pocket, a gift from her dead mother. Erg is a tough-talking wooden doll with sticky fingers, a bottomless stomach, and a ferocious cunning. With Erg's help, Vassa just might be able to break the witch's curse and free her Brooklyn neighborhood. But Babs won't be playing fair…
A Week of Mondays by Jessica Brody
Sixteen-year-old Ellison Sparks is having a serious case of the Mondays. She gets a ticket for running a red light, she manages to take the world's worst school picture, she bombs softball try-outs
and
her class election speech (note to self: never trust a cheerleader when she swears there are no nuts in her bake-sale banana bread), and to top it all off, Tristan, her gorgeous rocker boyfriend suddenly dumps her. For no good reason!
As far as Mondays go, it doesn't get much worse than this. And Ellie is positive that if she could just do it all over again, she would get it right. So when she wakes up the next morning to find she's reliving the
exact
same day, she knows what she has to do: stop her boyfriend from breaking up with her. But it seems no matter how many do-overs she gets or how hard Ellie tries to repair her relationship, Tristan always seems bent set on ending it. Will Ellie ever figure out how to fix this broken day? Or will she be stuck in this nightmare of a Monday forever?
And that is all folks, Happy Thursday!